The History of Difela Hymns
Difela Hymns was first launched on 5 August 2010 as a Facebook Profile, delivering a daily verse from the Lifela Tsa Sione Hymn book as a status update.
The community grew to a the maximum allowable "friends" quota of 5000 Friends which lead to the creation of the Facebook Page of the same name. Today Difela Hymns exists as a organic community of over 45 000 people across Facebook, Twitter and WordPress Blog.
The App Features
Get ready to connect with your hymn book at a deeper level with the Difela Hymns App!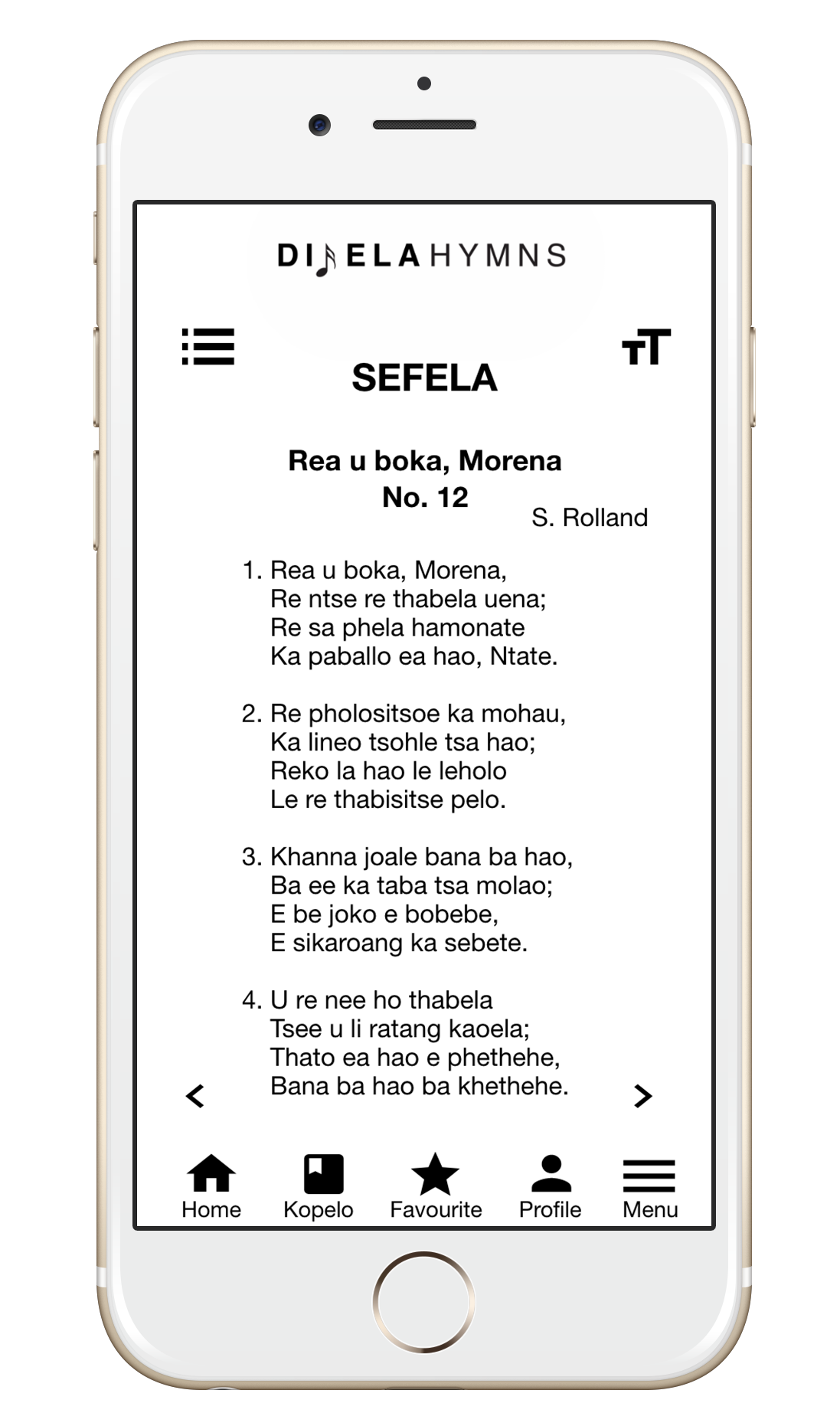 Retro Design
The Design of the app is based on the traditional 'Kopelo' look that you know and love.
Mark your Favourites
Bookmark your favourite hymns for quick access by simply starring them on the app.
Add Notes
You can now add your hymn testimony in the form of a note, express how the hymn makes you feel or further more note down your own inspired verses.
Highlights
Add colour by highlighting your favourite verse in one of five different colours to choose from.
We'd like to hear from you!
Difela Hymns is a community engangement platform, without you, we are nothing, together, we can connect African hymn lovers across the globe.
Office Location
Mamelodi and Cape Town
South Africa
Phone Number
+27 788 280 852
Privacy Policy
This privacy policy governs your use of the software application Difela Hymns ("Application") for mobile devices that was created by Fruitymo Inc. The Application is a collection of African Hymns. The full policy can be found here.